A person from the bank of Ireland came into our class and told us about a project we would be doing called 'Bizworld'. Basically, we come up with an idea for a buisness and put it into action. We make a prototype of each of our products and show it to people who judge our buisness. They offer us an amount of 'Bizzbucks'(money) for a certain percentage of our company and maybe some benefits for themselves or the company.(for us it was 20% of the company, a blue plant pot and a job with a badge for 100BB and free stuffing) 100BB were the max. amount that you could get and we got it! Soon, one of the companiesmight be able to join a bigger bizworld presentation thingy. That is actually all we know so far so, yeah!
we sell:
Sock teddies= 6 euro!
Pencil holders= 1 euro!
Plant pots= 1 euro and 50 cents!
Pencil cases= 7 euro and 10 cents!
Armbanzzz= 90 cents!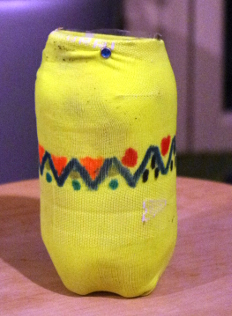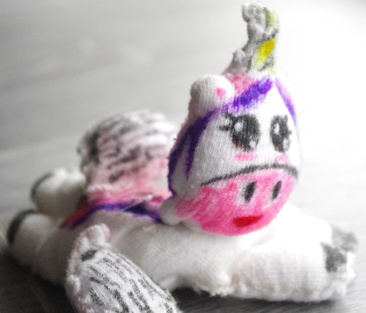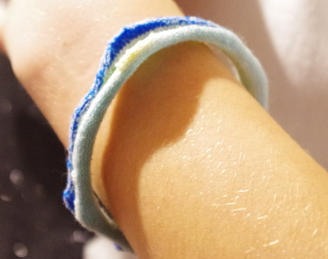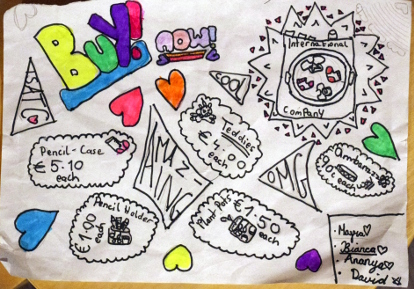 click to see marsha in detail
-->